Who & What:
A London-based freelance photographer and feature writer, producing word and picture packages on a range of subjects, from people profiles to the history of pies, from climate change to upscale travel destinations. Photography includes events and storyboards, portraiture (music and the arts), still life and urban and travel landscapes.
When & Where: Most times and locations are considered, although prefers to work on the ground than on the wing of a bi-plane.
Why: Having the opportunity to pursue interesting ideas and to meet a diverse range of people in diverse locations, no two days are ever the same.
Photographers: Don McCullin (immediacy), Steve McCurry (the colours), Andreas Gursky (the impossible detail), cinematographer Roger Deakins (the sweeping landscapes), Tarin Simon (the places accessed), Jeremy Selwyn (right time, right place, always), Gregory Crewdson (big budget on a theme), Sebastiao Salgado (empathy), Neil Wilder (the quirkiness), Annie Liebowitz (lighting) and Yann Arthus-Bertrand (earth from the air).
Writers/Interviewers:
AA Gill, Bryan Appleyard, Lucy Mangan, Sir Michael Parkinson
Dream Word & Picture Commissions:
Travel/Environmental - Buenos Aires/Costa Rica/Patagonia - Finland/Norway/Sweden - Iceland - Madagascar
Profiles - Camilla Parker-Bowles/Banksy/Andreas Gursky
Environmental Profiles: US Energy Secretary/Head of Royal Dutch Shell Renewables Divison/Canadian Lumberjack and Amazonian logger
Mantra: To do the best with the opportunities we are given.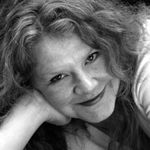 To discuss photographic and written commissions, please call 07905 714 866 or email carolyne@carolynelocher.com